About Us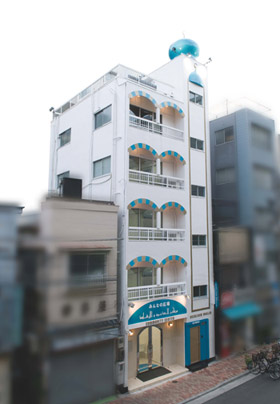 Assalamualaikum warahmatullahi wabarakathuhu. May the peace, mercy, and blessings of Allah be with you. Welcome to the website of As-Salaam Foundation. As-Salaam Foundation, located in Ueno, Tokyo, is a non-profit, non-political, religious and educational institute. The purpose of this foundation is to provide dawah services to the Japanese and to establish masjids and gathering places for the growing muslim population in Japan. We are hoping to become a bridge between the local Japanese and the muslim communities for mutual understanding. Assalaam Foundation has two separate entities in the same building: community center on the 1st floor and prayer halls on the upper levels. As-Salaam building was completed in 2011 and the foundation became an official religious corporation in 2014.
Our Activities
Dawah programs for both Japanese and non-Japanese
Provide support systems for newly converted muslims and those who inclined to embrace islam
Develop educational structures that are appropriate for muslims and islamic faith
Provide quran classes for children
Campaign on addressing issues articulated by citizens on islam and muslim welfare in japan
Spread awareness about islam, its history and culture
Conduct daily congregational prayers
Organize lectures, seminars and classes for islamic knowledge
Provide books and free literature on islam
Provide a funeral facility and burial services for muslims
Nikah ceremony
Iftar and Taraweeh prayers during Ramadan
Eid prayers
Accept new masjid project donation
Halal lectures and counseling  free of charge
The masjid is open for all five daily prayers. Anyone is welcome to attend these prayer services.