November 15th, 2020Study Room
Japanese Etiquette For Tourists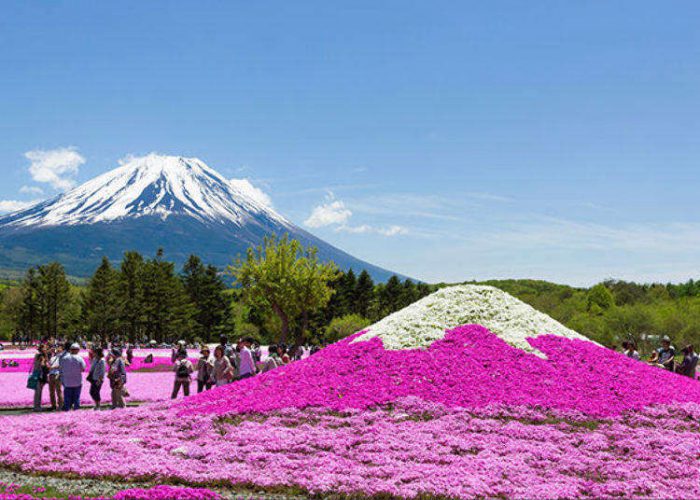 1. Don't Walk and Eat
Generally, drinking or eating while walking is frowned upon. Most people finish their drinks or food at the stand/kiosk/convenience store from where they bought it. Or they pack-to-go and finish them on a bench or park somewhere.
Some exceptions: when it's a food market or during festive occasions.
Eating and drinking is strictly prohibited on public transport, too. Except on the Shinkansen (and you'll know this because each seat has a pull-down table).
2. Quiet, please
Don't speak on your mobile phone while on trains and buses (unless it's an emergency). You'll notice signs and public announcements encouraging travelers to switch their phone to silent mode.
Even in social settings, be mindful to talk in quiet tones.
3. Don't block the sidewalk
The Japanese are always in a hurry (hence why they are always punctual!) and somewhere to reach. Standing in the middle of the sidewalk (or pavement) will easily irritate the locals because you're blocking their way and slowing them down from reaching their destination.
So, if you need to idly chat, don't block the sidewalk. And if you're walking in a group, make room for others to pass if you see them in a hurry.
4. Hang on to the trash
Don't litter! Hang on to your trash until you find a trash can (which sometimes can be difficult!). These are usually in subway stations, public toilets, convenience stores and malls. When you do dispose of the trash, be sure to sort them out in the proper bins.
5. Do Queue
You will notice that the Japanese are orderly. You will find them forming queues in almost every situation as they wait their turn at restaurants, to pay the cashier, the public toilets, waiting for the pubic transport, etc. Just check where the back of the queue is and join the line!
6. Chopsticks Manners
Please don't play with your chopsticks, especially leaving them upright in a bowl of rice, drumming on the table or waving to get the server's attention. If you're not confident of using chopsticks, it is alright to request for fork and spoon.
7. Shoes Off
Always remove footwear when entering someone's home, a ryokan, and in some instances, restaurants with tatami areas. At private homes, shoes are taken off at the genkan, a sunken foyer just at the entrance. As a genkan's purpose is to confine dirty footwear at the entrance, you should also never step on the genkan with your socks.
It is polite and a sign of respect to your hosts to place your shoes neatly and aligned on the floor (or the shoe storage), with the shoes pointing towards the door. Avoid placing your shoes where it could make it difficult for others to step in or out.
8. Taking Photos
Japan respects its citizens' privacy and has very strict photo publishing laws. Stay respectful and ask permission before taking photos of others. The same goes for private homes and buildings, especially when these photos are to be posted on social media. If you haven't gotten a person's permission but wish to share your photos online, please blur the faces so they are not recognizable.
At restaurants, please check with the chef/staff if taking photos of your food is ok. Some chefs may not find this acceptable as they wish for the prepared food to be enjoyed as soon as it is served. Similarly, when taking photos at restaurants or cafes, make sure that other guests are not included in your picture.
9. Toilet Etiquette
Japanese toilets are the best of inventions. Many places have the Western-style, modern toilet with multiple button functions. However, it is common to find the Japanese-style toilet still in use in traditional homes or outside the city.
a) The Japanese-style toilet
i. This toilet is sunken on the floor and requires you to squat over. You should squat with your back facing the door.
ii. The flush lever is usually found on the floor. Simply step on this to flush.
b) The modern, Western toilet
i. This toilet requires you to sit down. Do NOT stand or squat on the toilet seat.
ii. Most toilet hinges open/lift up automatically.
iii. To use the separate functions, see pictogram below.
v. These toilets are designed with built-in bidet. You do not need to bring a water bottle to wash yourself.
vi. Sometimes, the handwash sink is attached to the top of the toilet. You can wash your hands here and the water is reused for the next flush! This way, Japan saves millions of liters of water every year.
vii. Do NOT shower in the toilet!
viii. Do check and clean up to ensure the toilet is clean and DRY for the next user. For example, placing toilet paper on the seat for hygiene purposes is understandable, but not clearing the toilet paper after you're done is unacceptable.
Simply flush used toilet paper. In Japan, toilet paper is water-soluble. Do not flush other trash such as diapers or sanitary pads.
Japanese toilets are DRY toilets. So please keep them clean and be considerate to the next user.